Last Updated: January 3, 2020
305 South Dogwood Drive
Harrisonburg, VA 22801
Phone:  540-433-2474
The Cecil F. Gilkerson Community Activities Center (C.A.C.) has a gymnasium, three racquetball courts, an exercise/weight room, three large classrooms, and four craft rooms. The C.A.C. adjoins Westover Pool.
The Cecil F. Gilkerson Community Activities Center offers childcare throughout the year, visit the childcare page for additional details.  The Boy's and Girl's Pee Wee Basketball League are held at the C.A.C, visit the basketball page for registration information and schedules. 
Facility Holiday and Event Closings - Please call 540-433-2474 for specific holiday and event closing information.
C.A.C. Hours of Operations
Monday-Friday: 5:30am-9:00pm (Facility will close at 7:00pm on Fridays from Memorial Day to Labor Day)
Saturday: 9:00am-5:00pm
Sunday: 1:00pm-6:00pm (Facility will be closed on Sundays from Memorial Day to Labor Day)
[36KB] Center Gym Schedules (January 6-March 31)
*Note tabs at the bottom of the page for individual days of the week.
C.A.C. Guest Fees 
Adult - $3 Resident | $6 Non Resident
Youth (Ages 3-17) - $2

 Resident | $4 Non Resident

Infant (Ages 0-2) - Free
C.A.C. Membership Fees
View: Value Added Fitness Membership Pricing Sheet

[993KB]
Room Descriptions and Rental Fees - Please call 540-433-2474 for room and rental information.

[159KB] Facility Use Permit Application

[262KB] Facility Use Policies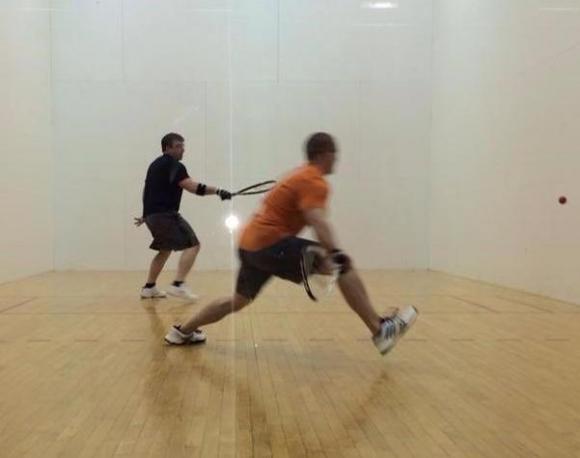 Racquetball Courts
Enjoy the use of our three racquetball courts by calling 540-433-2474.  Players without reservations may obtain available courts on a walk-in basis.
Two courts are equipped for Wallyball play.
---
Parent-Tot Playtime
Join us Tuesday mornings from 10:00am-12:00pm, as we will hold our Parent-Tot Playtime in our gymnasium!  Mats, tricycles, ball, obstacles, etc. will give toddlers and their parents the chance for some mid-day open play.  If you are not a member of the Community Activities Center, there is a $1 entry fee.  This program is open to ages 0-5, and will meet October 1-December 17, and January 7-April 28. 
*Program does not meet on days that Harrisonburg City Schools are out.