Last Updated: October 15, 2020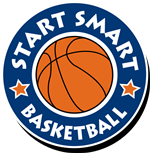 Start Smart Basketball (Ages 3-5)
Registration opens October 5. Start Smart Basketball is a developmentally appropriate introductory basketball program for children 3-5 years old. The program prepares children for organized basketball in a fun, non-threatening environment. For additional information on this program, visit our Start Smart page. Program begins November 7. 
Clinic (Grades 1-2)
We will be offering two sessions of a Beginner Basketball Clinic for ages 5-7 between November 7-December 12 (program does not meet November 28) at the Community Activities Center.  Each session will be limited to 45 minutes, starting at 10:00am and 11:00am.  The clinic will focus on building the fundamental skills of dribbling, ball handling, passing, and shooting.  Participant numbers are limited to 6 participants per session to ensure physical distancing measures.  Registration opens on October 5 with a fee of $30/participant.  This initial session is open to City Residents only.  For additional information or to register email Nathan.Almarode@harrisonburgva.gov or call 540-433-9168.  
Pee Wee (Grades 3-5)
The Pee Wee Basketball League for both boys and girls has been suspended indefinitely due to COVID-19 safety concerns. 

[209KB] Boys Pee Wee League Guidelines
Junior (Grades 6-8)
The Junior Basketball League has been suspended indefinitely due to COVID-19 safety concerns. 

[207KB] Boys Junior League Guidelines